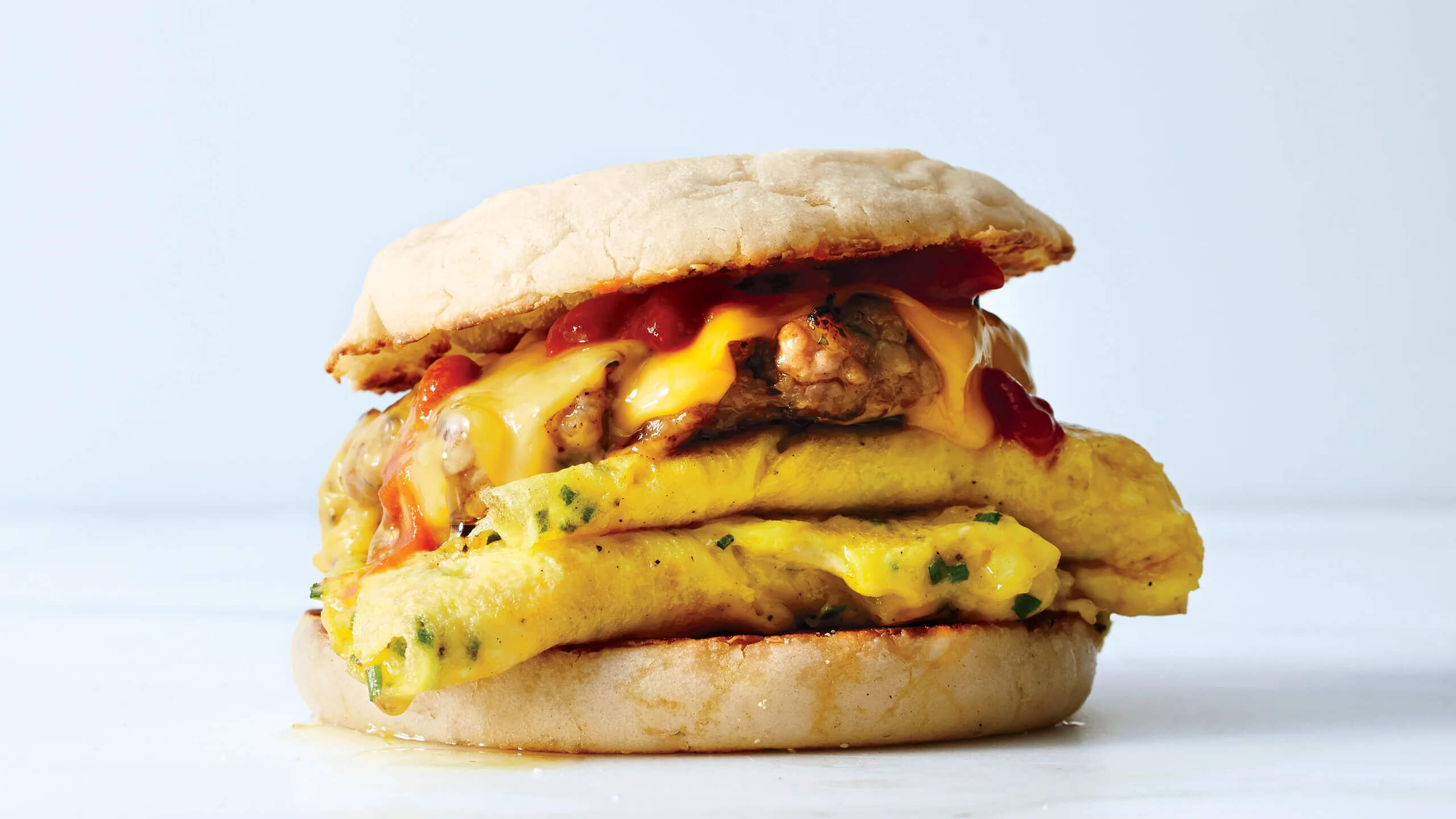 Badass Breakfast Sandwich
---
---
Ingredients for servings
1 tbsp olive oil

6 cup(s) baby spinach

2 garlic cloves

pinch of salt and pepper

1 jar sun dried tomatoes, in oil

4 oz white cheddar cheese

2 ciabatta or brioche buns

1 avocado, thinly sliced

4 thin slices of prosciutto

2 eggs, poached or fried
Directions
Heat a large skillet over medium heat and add the olive oil. Stir in the spinach and garlic and cook until the greens have wilted. Sprinkle with salt and pepper and set aside.

Pour the jar of tomatoes (and oil) into a food processor and blend until you have a spread. Spoon the spread into a bowl.

Preheat the broiler on your oven to high. Place the cheddar slices on both sides of the buns and stick them on a baking sheet, cheddar side up.

Broil for 1 to 2 minutes, just until the cheese is bubbly and melted.

Remove the buns and immediately being building your sandwich; spread the sun dried tomato spread on top of the cheese, top with the spinach, followed by the avocado slices, prosciutto slices and an egg or two, cooked to your liking.
Clap if you liked this recipe!
Badass Breakfast Sandwich
theSkullery.net