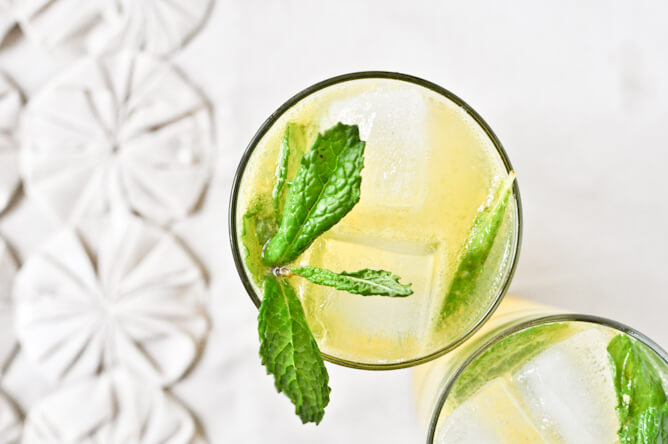 ---
---
Ingredients for servings
8 fresh mint leaves

2.5 oz simple syrup see note

1 oz coconut rum see more

1.5 oz club soda

2 oz mango puree

1 lime, juiced
Directions
To make the mango puree, combine peeled + chopped, ripe mango in a food processor (or high speed blender) with the juice of 1 lime, and process until smooth (or at least almost smooth).

In the bottom of a glass, add simple syrup and the mint leaves. Muddle with a muddler or use the clean bottom of something blunt, like a screwdriver!

Add ice to the glass, and pour rum, syrup, mango puree, lime juice and club soda over top.

Mix with a long spoon or knife and serve with an additional sprig of mint.
Notes
Depending on the sweetness of your fruit, you may want to add more/less simple syrup, so I suggest tasting as you go.

Add more if you like your drinks strong. Malibu also makes a mango rum that you could combine with traditional coconut rum.
Clap if you liked this recipe!
Coconut Mango Mojito
theSkullery.net