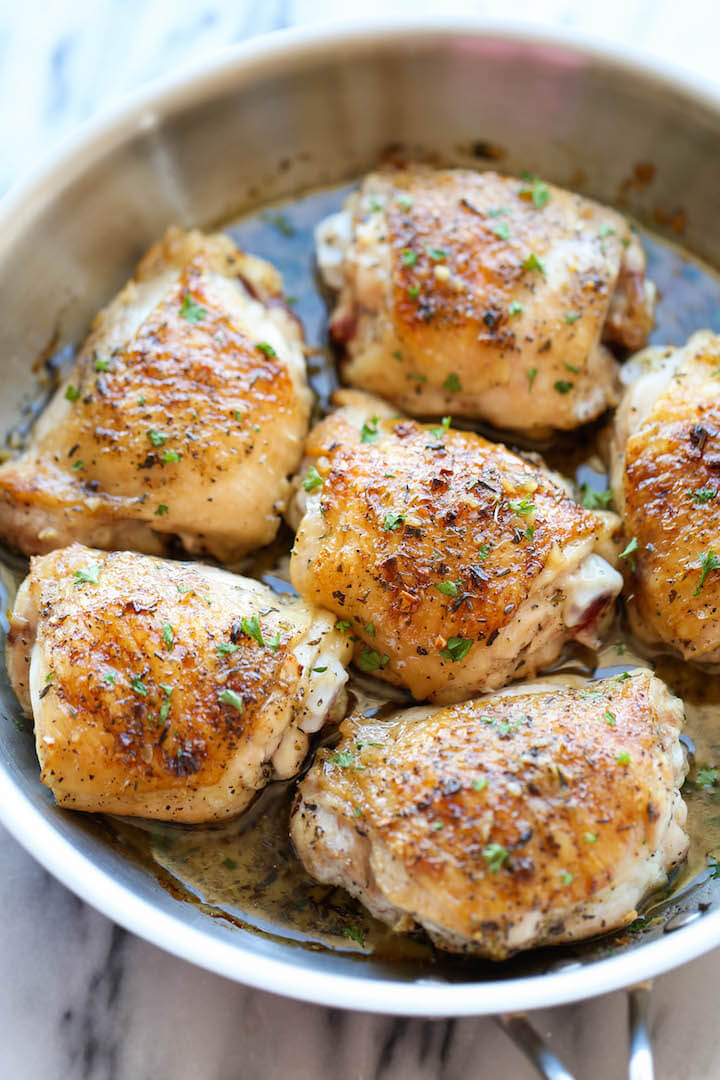 Garlic Brow Sugar Chicken
---
---
Ingredients for servings
1 whole chicken, cut into pieces

5 garlic cloves, finely minced (roughly 3 tablespoons)

3 tablespoons light brown sugar

1 tbsp honey

1 tsp garlic powder

1 tsp dried Italian herbs

2 tsp kosher salt

1 tsp ground black pepper

2 tbsp olive oil, plus more for the pan

fresh chives or parsley, chopped
Directions
Preheat the oven to 200°C and remove your chicken from the fridge. Set the chicken on a baking sheet lined with paper towels and pat the pieces dry. Allow to sit at room temperature while the oven preheats.

While the oven preheats and your chicken sits, make the rub by combining the minced garlic, brown sugar, honey, garlic powder, dried herbs, salt, and pepper in a bowl. Add enough olive oil to moisten the mixture so that it is of a spreadable consistency.

Drizzle the bottom of a roasting pan or baking dish with olive oil and place the chicken pieces in the dish.

Rub the garlic brown sugar mixture all over the chicken, coating it evenly.

Place the roasting pan in the oven and bake for 30 minutes.

Reduce the oven temperature to 175°C and roast for another 10-15 minutes, or until the juices run clear and the chicken registers an internal temperature of 165F on a meat thermometer (check a few different pieces of the chicken).

Cool slightly and then garnish with chopped chives or herbs. Serve warm with the pan juices drizzled over top.
Clap if you liked this recipe!
Garlic Brow Sugar Chicken
theSkullery.net