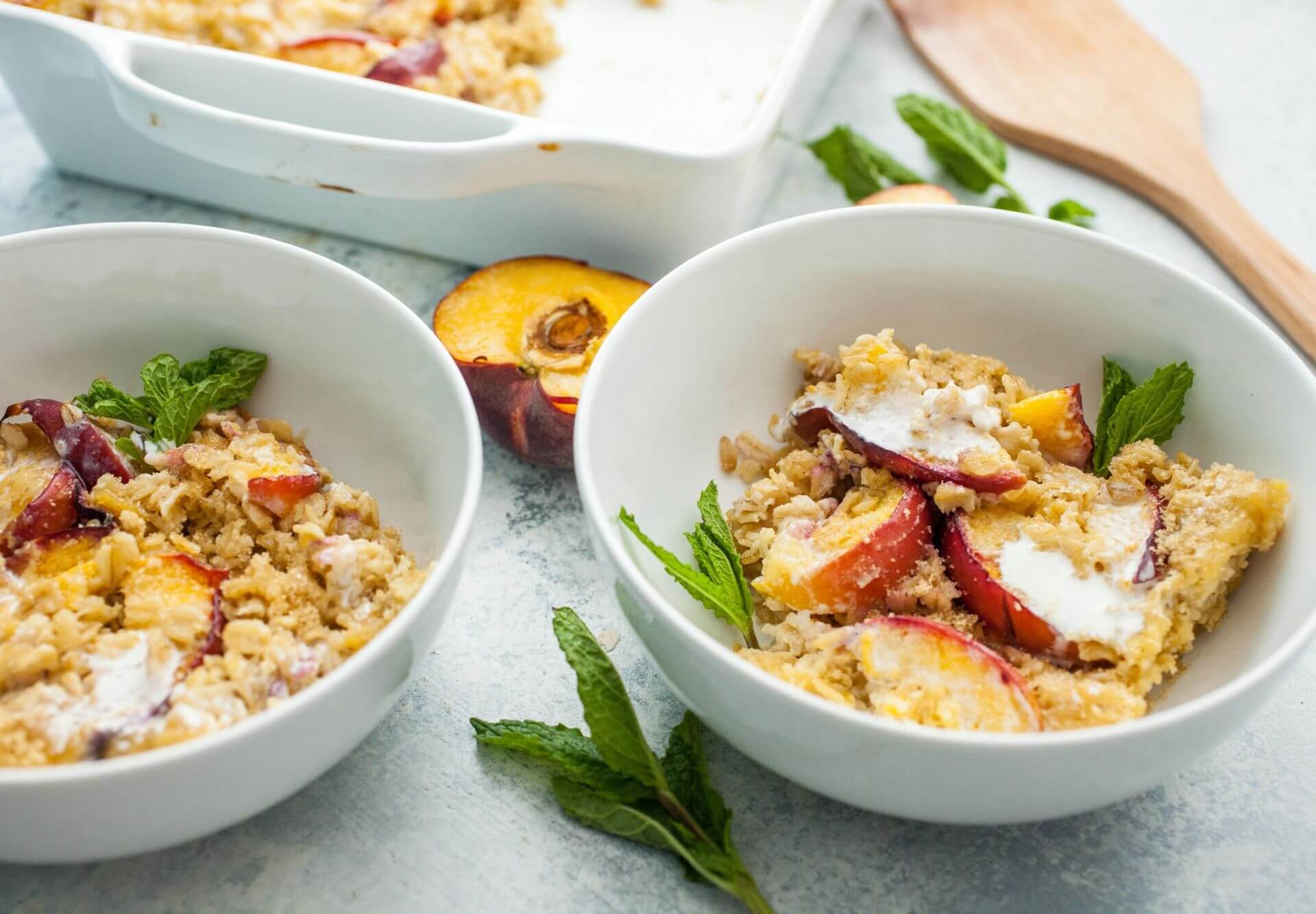 Baked Peaches & Cream Oatmeal
---
---
Ingredients for servings
0.25 cup(s) unsalted butter

3 cup(s) old-fashioned rolled oats

0.5 cup(s) brown sugar

2 tsp baking powder

0.5 tsp salt

0.25 tsp freshly grated nutmeg

1 cup(s) whole milk

2 large eggs

0.5 cup(s) peach jam or peach butter

1 tbsp vanilla extract

1 large peach, thinly sliced

for topping

milk or heavy cream

whipped cream

toasted almonds
Directions
Preheat the oven to 170°C. Place the butter in a baking dish and set it in the oven until the butter just melts. Remove the pan once melted.

In a large bowl, whisk together the oats, sugar, baking powder, salt and nutmeg.

In a small bowl, whisk together the milk, eggs, peach jam and vanilla extract.

Add the wet ingredients to the dry ingredients stirring until everything is combined and wet.

Scrape the mixture into the buttered dish and stir until most of the butter is incorporated, but leave some pockets of butter in the corners.

Smooth out of the top and add the peach slices.

Bake for 30 minutes or until golden brown around the edges.

Serve hot with a splash of heavy cream, extra peaches, whipped cream and toasted almonds.
Clap if you liked this recipe!
Baked Peaches & Cream Oatmeal
theSkullery.net