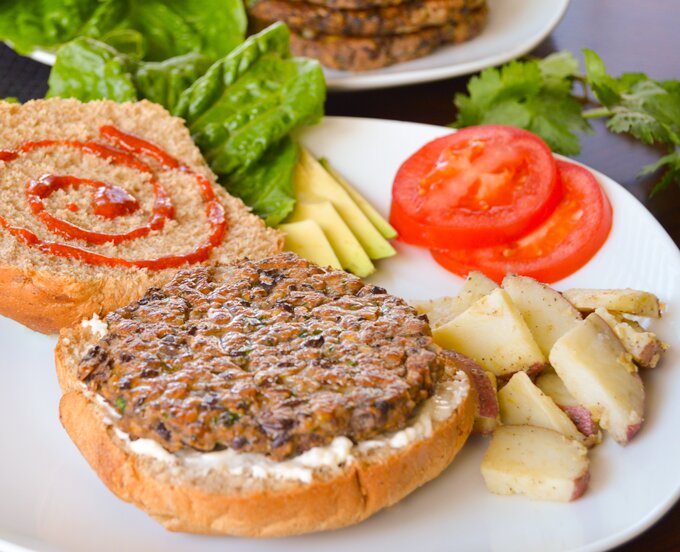 Bean and Chickpea Burgers
When life throws you a burger, eat it. 🔪
---
---
Ingredients for servings
1 onion, chopped

1 can of chickpeas

1 can of red kidney beans

1 small can of sweetcorn

0.5 cup Basmati rice, cooked

1 egg

0.5 cup breadcrumbs

1 tbsp lemon juice

smoked paprika

salt & pepper, to taste

1 tsp Worchestershire sauce

1 tsp soy sauce

2 tbsp ketchup

5 slices cheddar cheese
Directions
In a bowl mash together the chickpeas, and sweetcorn.

Stir in the onion.

Add egg, basmati rice, lemon juice, Worchestershire sauce, soy sauce, and spices the the mix and combine.

Add the breadcrumbs and refrigerate for 2-3 hours.

Heat up oil in a skillet, over medium heat.

Form patties from the mixture using your hand and place on the skillet.

Fry alternating sides and brush over with ketchup before turning.

Melt cheddar cheese slices over the patties before taking out of skillet.
Notes
Best taste when the mixture is refrigerated over night

Best served with a Robert's burger buns, you can find them here

Serve with lettuce, mayo, BBQ sauce and tomatoes for an ultimate burger taste
Clap if you liked this recipe!
Bean and Chickpea Burgers
theSkullery.net