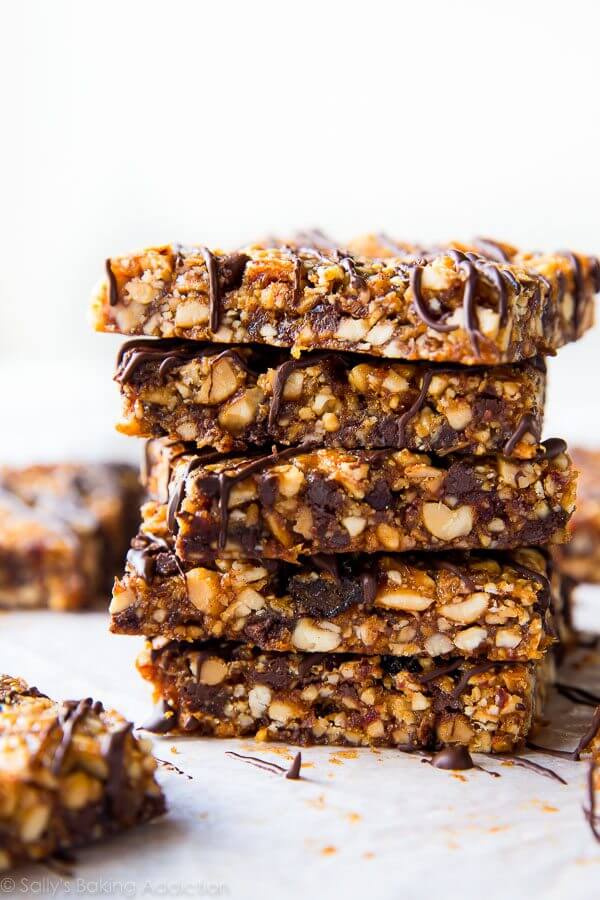 ---
---
Ingredients for servings
0.5 cup(s) chocolate chips or shredded chocolate

0.5 cup(s) peanut butter

0.5 cup(s) honey

0.5 cup(s) espresso or strong black coffee

0.5 cup(s) dried berries

4 cup(s) of rolled oats
Directions
Combine chocolate, peanut butter, honey, and coffee and heat slightly in the microwave.

Mix with a rubber spatula until smooth and combined. Slowly incorporate the oatmeal and dried berries until evenly coated.

Use wax paper or cling wrap to form the mixture into 2 loaves 5" or 6" wide and about 1/4" thick.

Wrap and refridgerate overnight. Cut into bars and serve.
Notes
You may substitute nuts, seeds, bugs or anything else you would like instead of the dried berries. Try adding wheat germ for added good-for-you-ness. Keep refridgerated.
Clap if you liked this recipe!
Michael's Power Bars
theSkullery.net