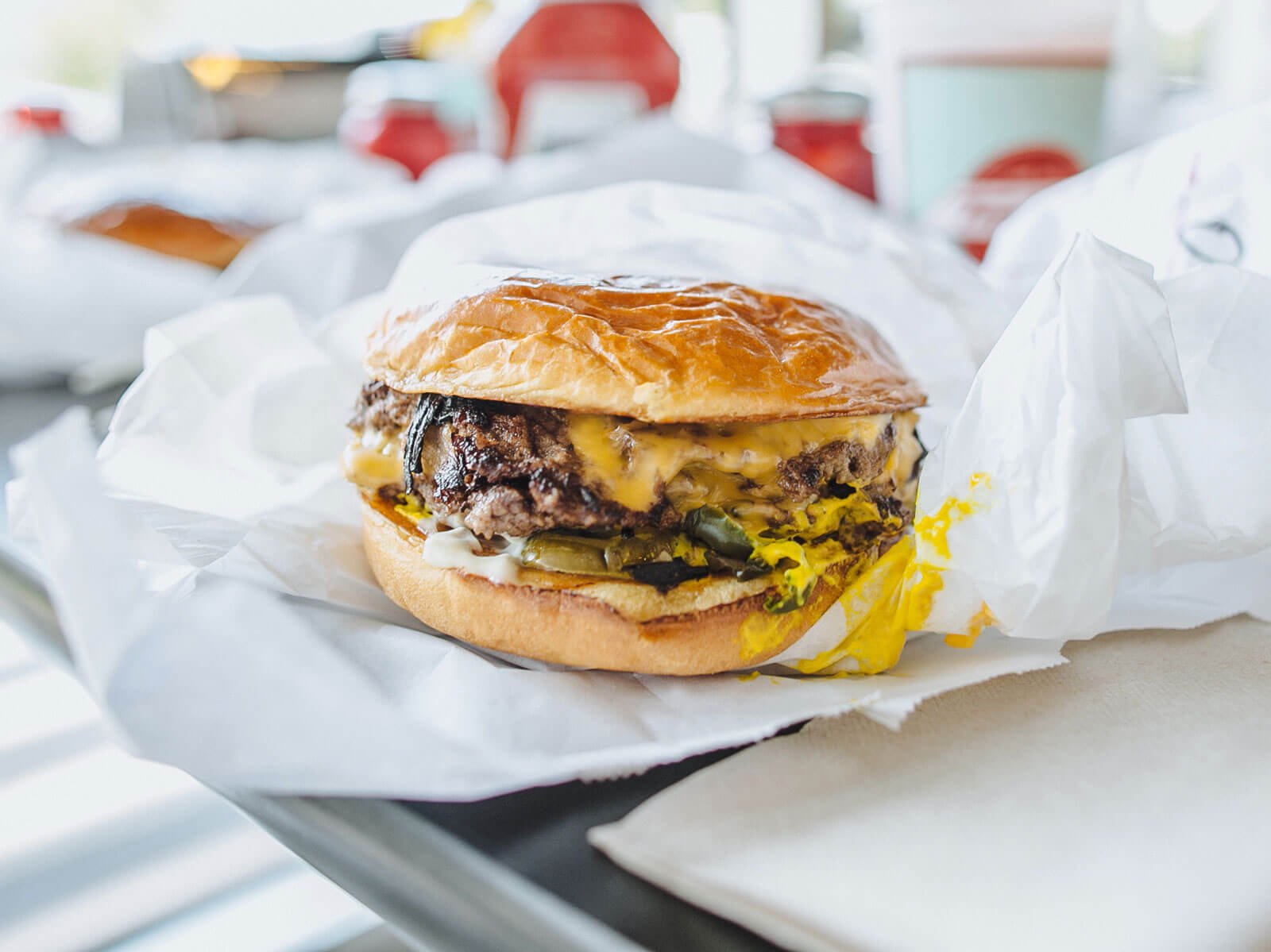 ---
---
Ingredients for servings
900 g of ground beef preferably sirloin or round

1 package dry onion soup mix

15 ml Worcestershire sauce

15 ml ketchup (or tomato paste)

5 ml sea salt

6 hamburger buns

6 slices​ Swiss cheese

for the topping

120 ml mayonnaise

22.5 ml steak sauce
Directions
Combine ground beef with soup mix, Worcestershire sauce, ketchup (or tomato sauce), and salt.

Form into 6 equal sized patties.

Preheat grill for medium-high heat.

Place patties onto grill and cook for 6-7 minutes per side (or until internal temperature reaches a safe 85°C degrees). During the last minute or two of cook time, place 1 slice of Swiss cheese on each patty.

Once the cheese has melted and patties are cooked through, remove from heat and place onto a cookie sheet or platter. Cover with aluminum foil.

To prepare burger topping, simply combine mayonnaise and steak sauce until mixed through. Store in an airtight container in the refrigerator for up to 2 days after preparation.

Assemble hamburgers and top off with mayonnaise mixture.

Serve immediately.
Clap if you liked this recipe!
Onion Burgers
theSkullery.net