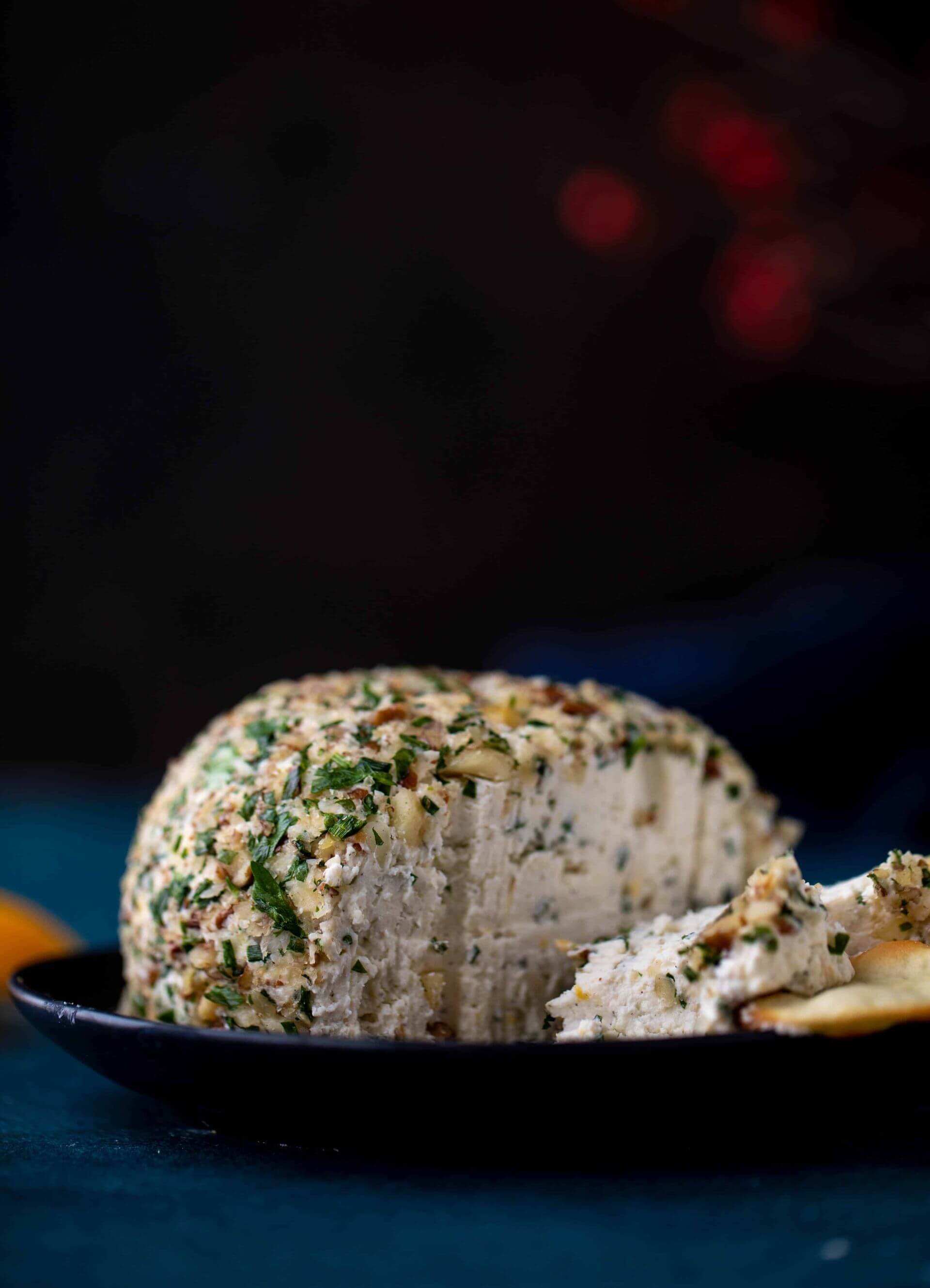 Orange, Sage, and Macadamia Cheese Ball
---
---
Ingredients for servings
for the cheese balls

450 g cream cheese, at room temperature

1 cup(s) finely grated pecorino cheese

0.25 cup(s) finely chopped macadamia nuts

2 tbsp freshly chopped chives

2 tbsp chopped crispy sage recipe below

3 tsp freshly grated orange zest

0.5 tsp ground allspice

0.5 tsp freshly ground nutmeg

pinch of salt

pinch of freshly cracked black pepper

for the coating

0.6666 cup(s) finely chopped macadamia nuts

0.5 cup(s) finely chopped pecans

3 tbsp chopped fresh herbs, like parsley, sage and chives
Directions
To make the crispy sage, heat 1 tablespoon unsalted butter in a skillet. Once melted and bubbling, add 8 to 10 sage leaves into the butter, cooking for 2 to 2 minutes. Remove the sage with kitchen tongs and place it on a paper towel to drain any excess grease.

In a large bowl, stir together the cream cheese, pecorino, nuts, chives, sage, orange zest, allspice, nutmeg, salt and pepper. Stir until combined and everything is evenly distributed. Taste with a cracker and determine if you would like more spice or orange. I love it just like this!

Place a large piece of plastic wrap on your counter. Form the cheese mixture into somewhat of a ball and place it in the center of the plastic wrap. Wrap it up, forming it more into a ball as your go. Refrigerate it for at least 2 hours, or even overnight. After refrigerating, you can form it into more of a ball with your hands while it's still wrapped in plastic.

To roll the cheeseball, combine the macadamia nuts, pecans and herbs on a plate, stirring them together. Place the cheeseball on the plate and roll it through, coating the outside.

You can serve the cheeseball immediately or wrap it up and serve a few hours later. You can make this a day or two ahead of time, but I would wait to roll the ball in the nuts, as they will soften over time because of the cream cheese.
Clap if you liked this recipe!
Orange, Sage, and Macadamia Cheese Ball
theSkullery.net