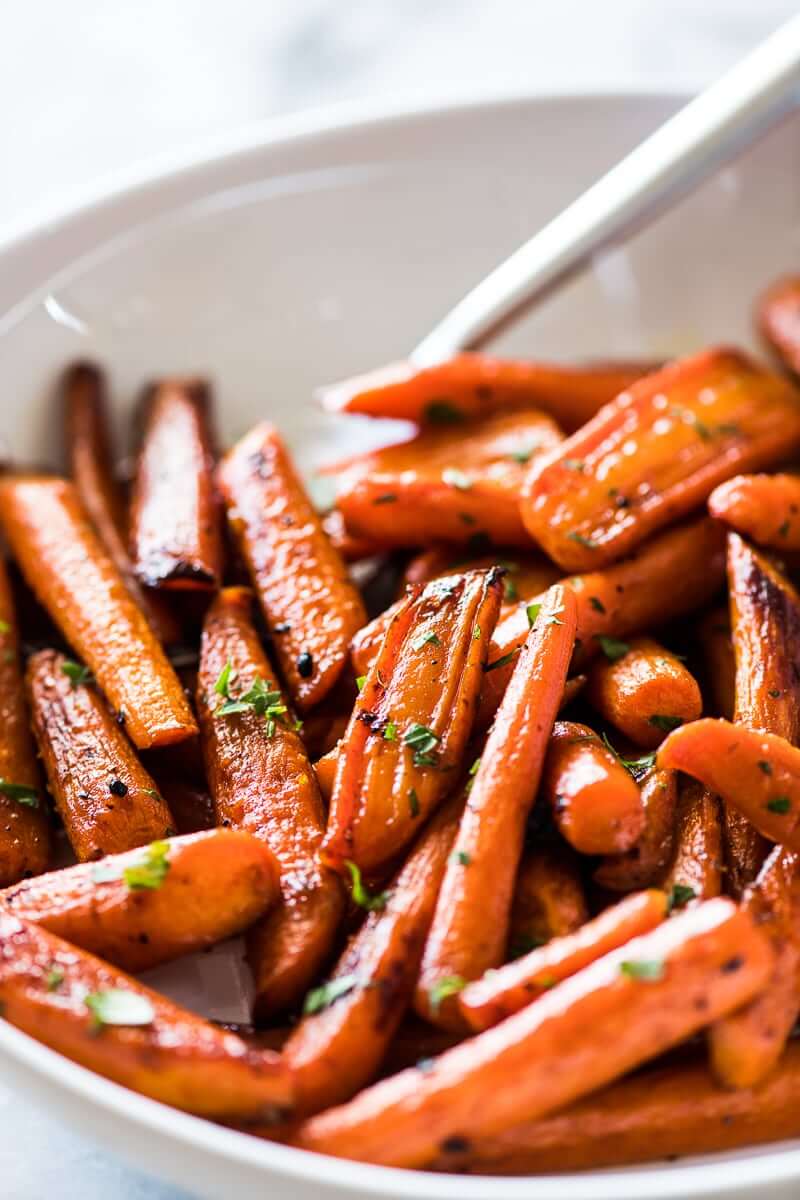 Roasted Maple Cinnamon Carrots
---
---
Ingredients for servings
4 tbsp unsalted butter

3 tbsp maple syrup

2 cloves minced garlic

0.5 tsp ground cinnamon

2 pounds carrots, peeled and cut into thirds

salt, to taste

black pepper, to taste

chopped parsley or cilantro, for garnish
Directions
Preheat oven to 200°C.

In a small pot over medium-high heat, add butter and stir until completely melted. Add maple syrup, garlic and cinnamon. Stir together for about 30 seconds and remove from heat.

In a large mixing bowl, add carrots and melted butter mixture. Toss together until the carrots are completely coated.

Transfer seasoned carrots to a large baking sheet (or two small baking sheets) and spread them out evenly in a single layer.

Roast in oven for 20-30 minutes, flipping halfway through, until the carrots are fork tender. Cooking time depends on the size of the carrots. Thicker carrots will be closer to 30 minutes, while skinnier carrots (or baby carrots) will be closer to 20 minutes.

Taste and season with a pinch of salt and black pepper if desired.

Garnish with chopped parsley or cilantro and serve.
Clap if you liked this recipe!
Roasted Maple Cinnamon Carrots
theSkullery.net