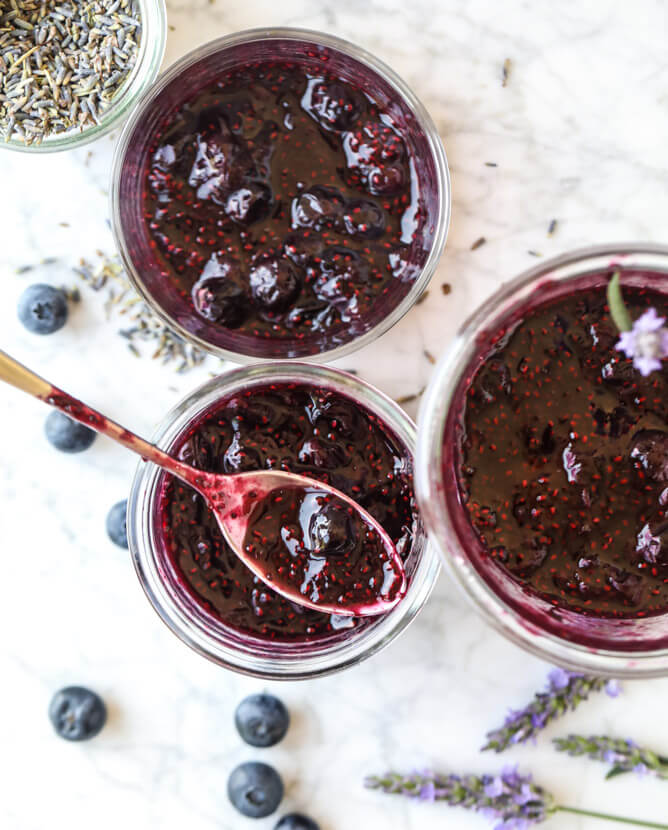 Blueberry Lavender Chia Jam
---
---
Ingredients for servings
1.5 cups fresh blueberries

1 tbsp dried culinary lavender

0.25 cup water

2 tbsp honey

1 tsp vanilla extract

2 tbsp chia seeds
Directions
Place the blueberries, lavender, water and honey in a saucepan and heat it over medium-low heat. Cook until it's simmering and the blueberries break down, about 10 to 12 minutes, stirring occasionally. Remove it from the heat and let it cool slightly. Stir in the vanilla extract.

Stir in the chia seeds and let the mixture sit at room temperature for 20 to 30 minutes. Stir once or twice. At this point, you can stick it in the fridge (it will thicken up even more as it sits). Store it in a sealed container in the fridge for about a week.
Clap if you liked this recipe!
Blueberry Lavender Chia Jam
theSkullery.net