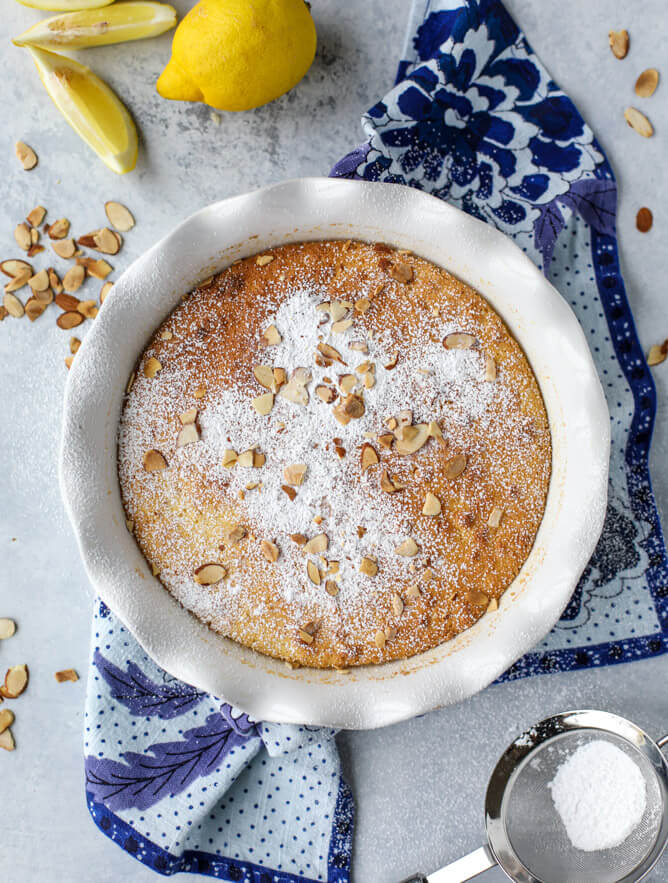 ---
---
Ingredients for servings
0.75 cup(s) sugar

0.3333 cup(s) all-purpose flour

0.25 tsp salt

3 large eggs, separated

2 tbsp unsalted butter, melted and slightly cooled

1 cup(s) milk the original recipe calls for skim, I used whole with good results

5 tbsp fresh lemon juice

1 tsp finely grated lemon zest

0.5 tsp almond extract

sliced almonds, for topping
Directions
Preheat the oven to 170°C. Spray a pie plate with nonstick spray liberally, or brush it with melted butter.

In a bowl, whisk together the sugar, flour and salt.

In another bowl, whisk together the egg yolks and melted butter. Whisk in the milk, lemon juice, almond extract and lemon zest until combined. Stir in the dry ingredients.

Beat the egg whites in the bowl of your electric mixer until stiff peaks form. Slowly fold the egg whites into the lemon mixture, gently, until combined. Pour the batter into the pie plate.

Bake for 30 to 35 minutes, until set. Top with sliced almonds and serve.
Clap if you liked this recipe!
Lemon Almond Pudding
theSkullery.net